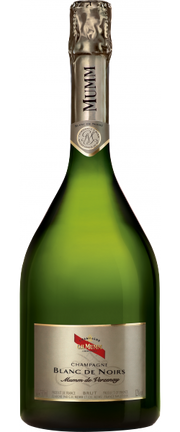 A French term that means "white from whites", and is used to designate Champagnes made exclusively from Chardonnay grapes or in rare occasions from Pinot blanc (such as 
La Bolorée
 from Cedric Bouchard). The term is occasionally used in other sparkling wine-producing regions, usually to denote Chardonnay-only wines rather than any sparkling wine made from other white grape varieties.
Source: http://en.wikipedia.org/wiki/Champagne#cite_note-Stevenson_pp._169.E2.80.93178-24
Ad blocker interference detected!
Wikia is a free-to-use site that makes money from advertising. We have a modified experience for viewers using ad blockers

Wikia is not accessible if you've made further modifications. Remove the custom ad blocker rule(s) and the page will load as expected.